Sporty, Stilish, Groovy… la radio di Freddy arriva a Londra!
News
Come fare a rimanere i numeri uno nel mercato? Provando ogni giorno a fare qualcosa di nuovo: un nuovo programma radiofonico, nuovi stili di produzione editoriale, scovando nuovi artisti, sviluppando progetti tecnologici innovativi. Faticoso, ma molto, molto divertente!
Sporty, Stilish, Groovy… la radio di Freddy arriva a Londra!
Un mix dinamico ed energico di due anime distinte: questo è il sound realizzato in esclusiva da Tailoradio per gli store Freddy… ora anche nella City!
Tue, 03/17/2015 - 10:02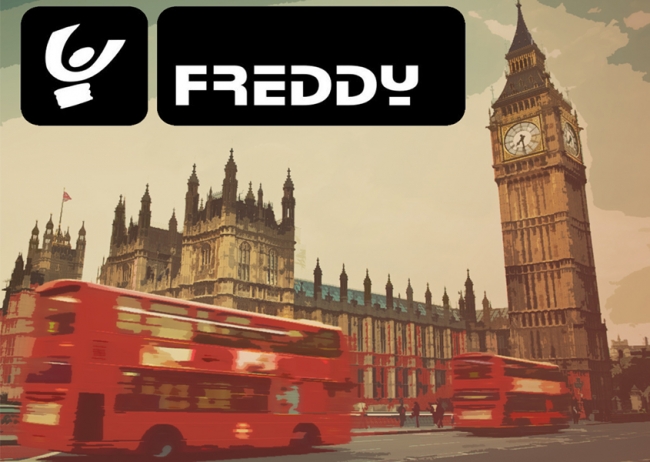 Un brand che comunica grande innovazione nel mondo Urban e sportivo, non può fare a meno delle giuste vibrazioni, per portare la propria anima frizzante nei suoi store! È il caso di Freddy, un marchio italiano che guarda anche al mercato internazionale, dimostrando sempre grande personalità! Ora il taste sonoro di Freddy arriva anche in UK: nello store londinese di King's Road tutto è pronto per alzare il volume! Su quali note inizierà a ballare la City?
La risposta è sulle note della selezione musicale ad opera degli esperti scheduler Tailoradio! L'obiettivo è una Radio pensata per sposare al meglio le due anime del brand, una di grande tendenza "Everyday Urban" e una energica, dall'anima sportiva, legata soprattutto al mondo della danza e del fitness. Nasce così una Radio in Store con doppio palinsesto, proprio per far convivere i due caratteri di Freddy, anche nella rotazione musicale dei negozi: "The Slounge Way" dà spazio a un sound design dai toni electro-lounge con un colore a tratti R'nB, mentre "The Art Of Movement" preme sull'acceleratore con musica EDM e tanto ritmo… perfetto per alzare l'energia dello store, soprattutto nel weekend!
Il canale in store di Freddy non è solo musica! A completare il lavoro perfettamente tailorizzato sul negozio londinese, tutte le promo e gli spot del cliente sono stati localizzati in inglese e sono pronti ad essere messi in onda, sincronizzati con le immagini degli schermi presenti nello store! Radio, Digital Signage… Ora è davvero tutto pronto. Are You Ready? Enjoy the Rhythm!