TECHNOLOGICAL SOLUTIONS AND
SERVICE PROVIDING
Systems and solutions for In Store media: mediaSync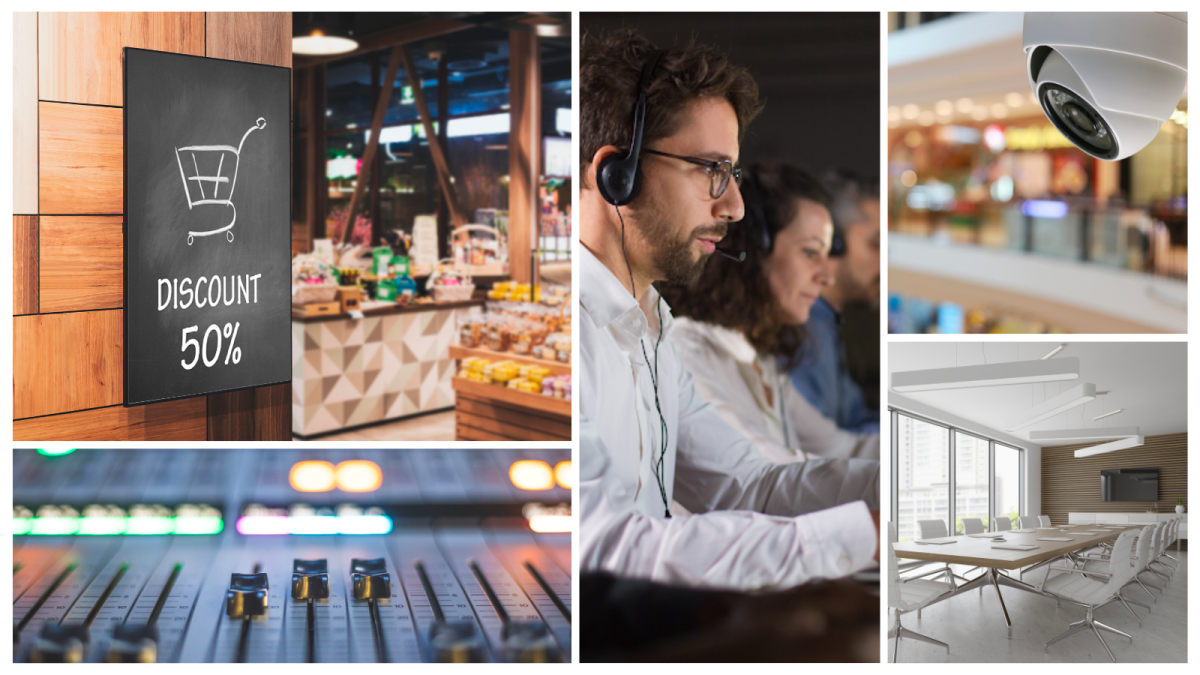 Technological solutions that can be integrated on third-party platforms, to provide System Integrators, Telcos and Publishers with the best tools for managing multimedia in points of sale. Tailoradio has a constantly growing technical and IT department, first and second level help desk dedicated 24/7 with qualified technicians, installation and design of audio/video systems and People Counting and Collaboration solutions. 100% reliability, with the certainty of finding in a single partner all the answers for effective and economical management of in-store communication, from the design, supply and installation of audio/video systems to the production of audio and audiovisual materials.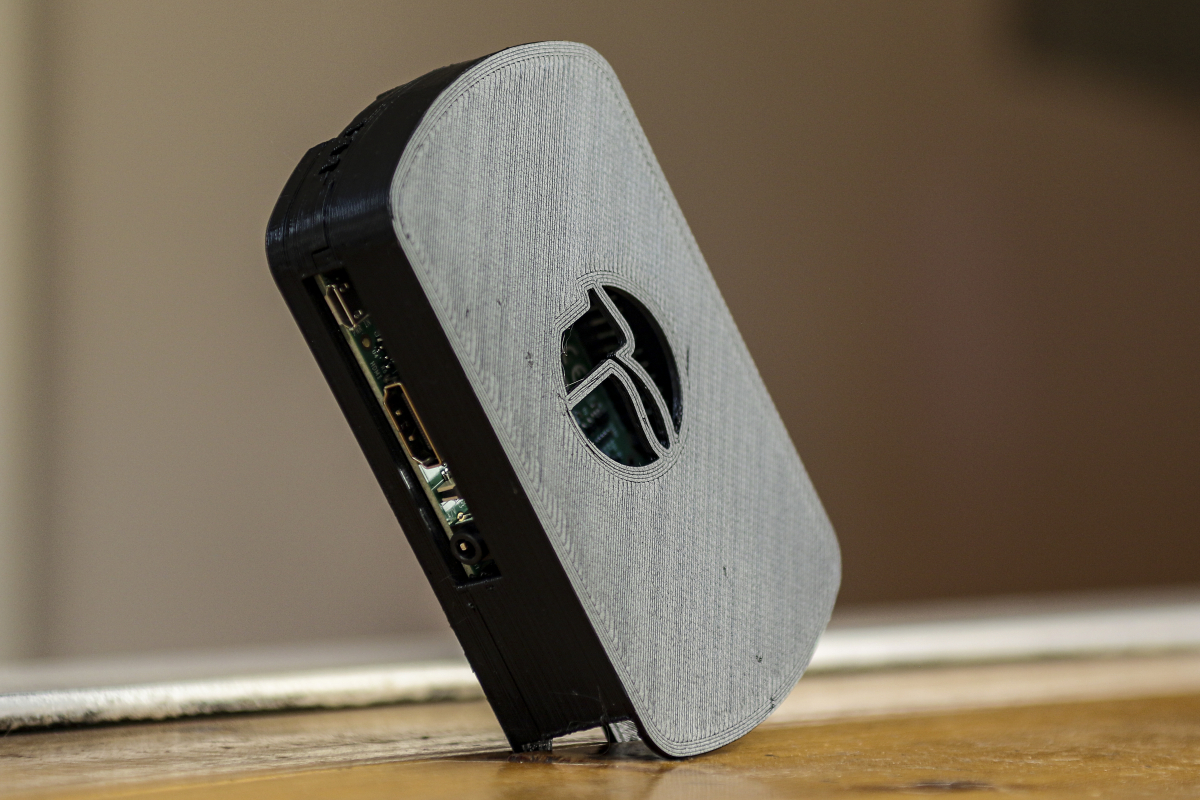 Thanks to proprietary software and hardware, it is possible to manage audio and video in the points of sale in a professional, reliable and economical way, with point-to-point customization. MediaSync™ PRO is the microPC designed by Tailoradio for in-store multimedia management. Case made of eco-sustainable material, very small dimensions and easy installation in every area of the shop, from the cash desk to the rear monitor. Each microPC is connected via VPN for constant monitoring of the operating status and remote interventions, with 48-hour swap in case of need for replacement.

stereoMOOD™ is the platform dedicated to the best in-store background music & radio experience, compatible with any system (Sonos, Ios, Android, Mac and PC) and equipped with the Track LOUD! normalization system: optimized diffusion in Public Address systems, for maximum listening homogeneity and unprecedented sound pressure.

VideoMOOD™ is Tailoradio's proprietary platform for Digital Signage. Integrated with advanced DAMs, proximity services, queue management and in-store traffic analytics, it is a scalable and incredibly easy-to-use solution, ideal for in-store video distribution and playback.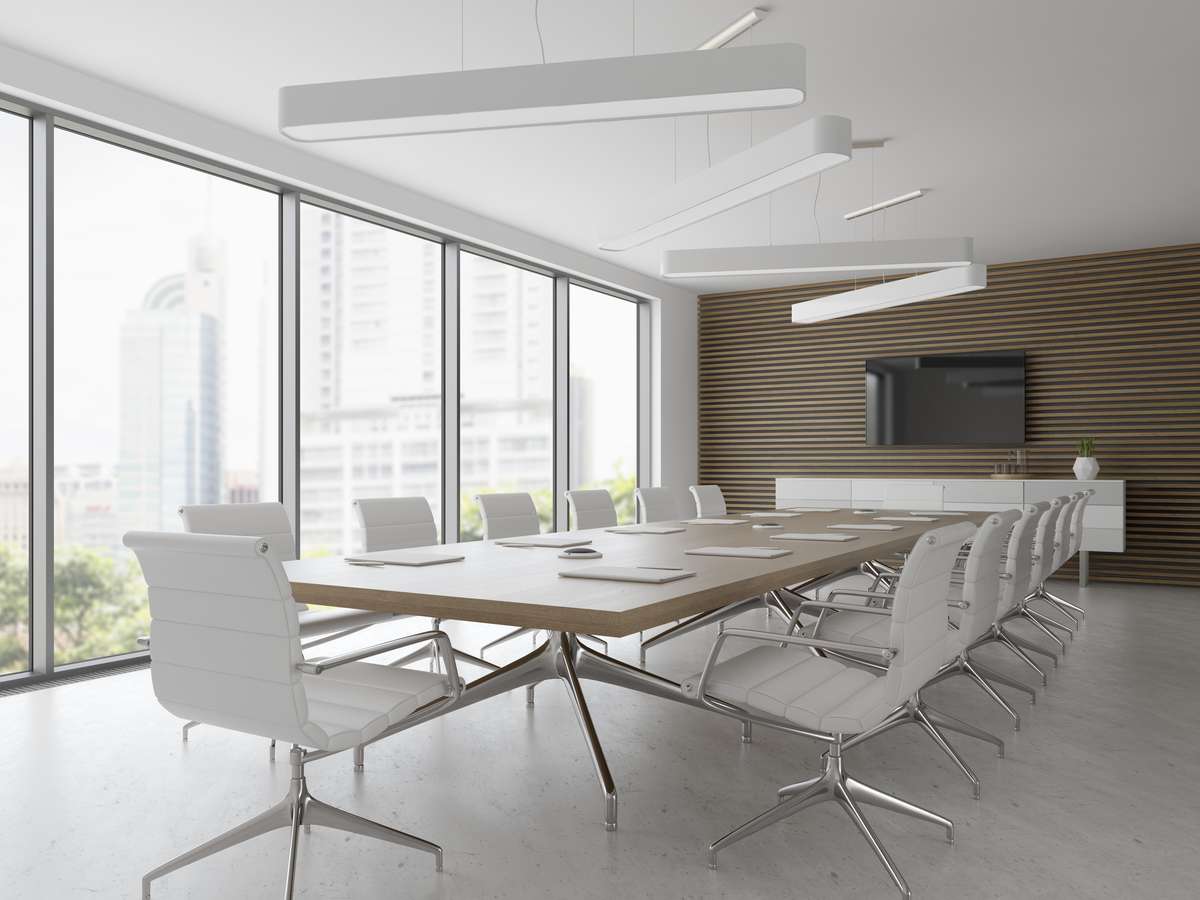 We design spaces optimized for Digital Collaboration and Unified Communication with solutions for Video Conference, Presentation, Collaboration and Interaction.
We install the best technology on the market, with design and installation always included, throughout Italy.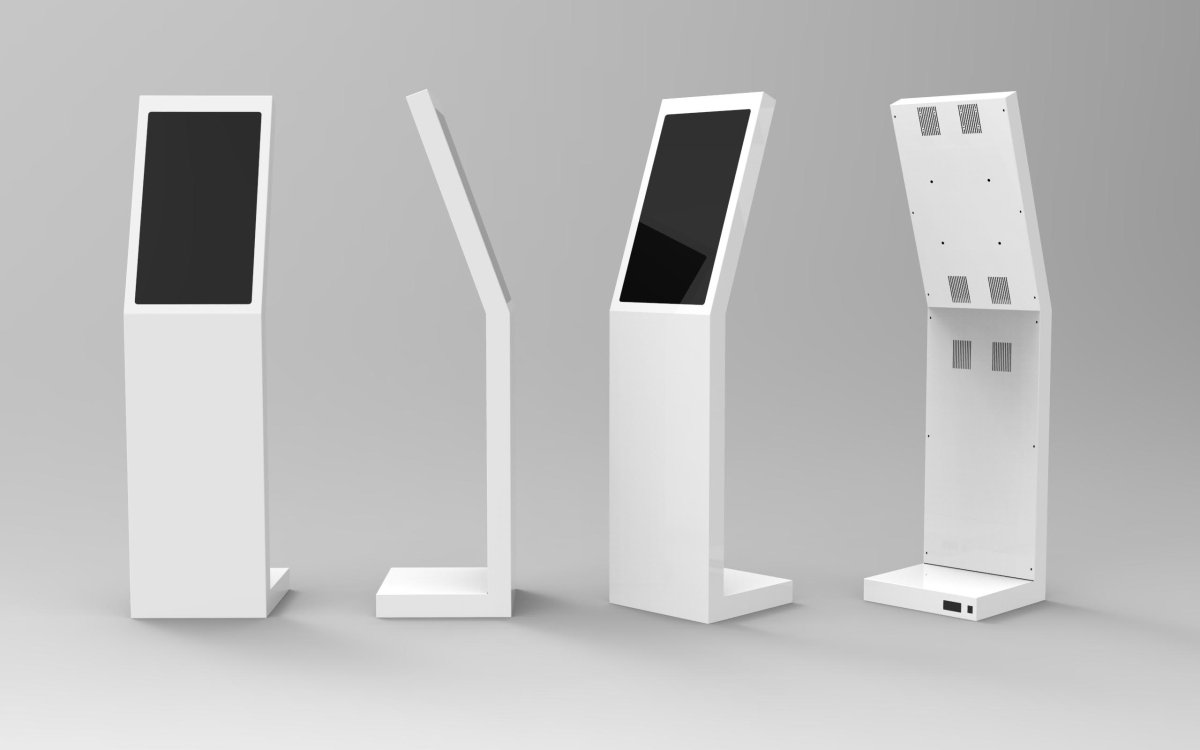 The elegant design, combined with the quality of the materials and the on-board technology, make KIOSK TR-T24-I an easy-to-use and highly reliable solution, with a 3-year warranty and minimal ordinary maintenance. Equipped with a 24" multi-touch Philips display, the media player is compatible with the main operating systems and available in various configurations with peripherals dedicated to specific functions, such as QRCode/Barcode reader, NFC reader, thermal printer and unattended POS for digital payments.